New Release Round-Up 04-24-20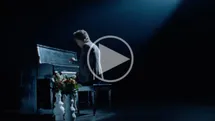 Brendan Benson - Dear Life - Third Man Records
Third Man Records is proud to release the first new LP in almost seven years from Brendan Benson. Benson's seventh solo album and first full-length release via Third Man, Dear Life is heralded by the rhapsodic first single, "Good To Be Alive." "'Good To Be Alive' is kind of weird, to be honest," Benson says, "But that's what I'm most excited about. It says a lot about this record, it's almost got a split personality or something. It's totally bizarre – I still sit back and listen to it, thinking, that's so cool! It's like somebody else played it, it's not the same old me." Benson finds himself in an enviable spot as he enters the third decade of a remarkably creative, consistently idiosyncratic career – an accomplished frontman, musician, songwriter, producer, band member, husband, and dad. DEAR LIFE marks this consummate polymath's most inventive and upbeat work thus far, an 11-track song cycle about life, love, family, fatherhood, and the pure joy of making music. Produced and almost entirely performed by Benson at his own Readymade Studio in Nashville, the album sees the Michigan-born, Nashville-based artist – and co-founder, with Jack White, of The Raconteurs – reveling in a more modernist approach than ever before, fueled by a heady brew of cannabis, hip-hop, and a newly discovered interest in software drum programming. The result is an untapped playfulness that elevates expertly crafted songs like the future funk-fueled opener, "I Can If You Want Me To," and the ecstatic "Richest Man Alive" with voluble arrangements, elastic grooves, and incandescent power. Imbued with revitalized ambition and confidence, DEAR LIFE is Brendan Benson at his very best. "There's something about this record," Benson says. "A friend of mine called it 'life-affirming.' I thought it was a joke at first but then realized, well, it's about life and death for sure. I don't know if that's positive or optimistic or whatever, but that's what's going on with me."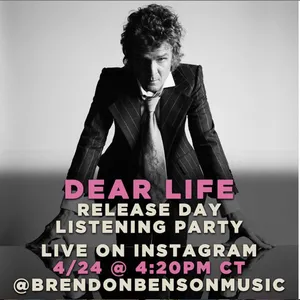 _________________________________________________________




Lucinda Williams - Good Souls Better Angels - Lucinda Williams
Three-time Grammy Award winner Lucinda Williams unabashedly takes on some of the human, social and political issues of our day with her boldest and most direct album to date, Good Souls Better Angels. During the course of her celebrated four-decade, pioneering career Williams has never rested on her laurels as she continues to push herself as a songwriter. On Good Souls Better Angels, she has much she needs to get out. On Good Souls Better Angels, Williams changes course and chooses to forgo the personal and narrative-based songcraft that has become synonymous with her name and instead speaks to some of the injustices permeating our society. Williams recorded Good Souls Better Angels backed by her remarkable, long time band, featuring Butch Norton (drums), Stuart Mathis (guitar) and David Sutton (bass). The rock-solid unit propels the music with both fire and finesse. Good Souls Better Angels marks the first time Williams' husband/manager Tom Overby is credited as a co-writer on many of the new songs. The album was co-produced by Williams, Overby and Ray Kennedy, who last worked with Williams on her 1998 landmark album Car Wheels On A Gravel Road.




_________________________________________________________

Danzig - Sings Elvis - Cleopatra
Glen Danzig paying tribute to his idol and inspiration, Elvis Presley. Features 14 unforgettable interpretations of well-known Elvis classics and unheralded deep cuts that will thrill fans of both of these kings of rock music. Highlights include Danzig's sinister take on "Fever" and a truly haunting version of "Always On My Mind!" Danzig is no stranger to working with American music royalty having written songs for both Johnny Cash and Roy Orbison!

The Used - Heartwork - Big Noise
Eighth studio album from hard rock band from Orem, Utah. First release since critically acclaimed The Canyon (2017). Heartwork features lead tracks "Blow Me" and "Paradise Lost, a poem by John Milton." Album reunites the band with longtime producer John Feldmann (Good Charlotte, Blink-182, Story of the Year) who's collaborated on six albums from The Used. Double LP is translucent red with splatter.

Ezra Furman - Sex Education (Original Soundtrack) - Bella Union
Bella Union presents Ezra Furman's soundtrack to the Netflix original series Sex Education. The hit show, starring Asa Butterfield and Gilian Anderson, follows the story of a teenage boy with a sex therapist mother, who teams up with a high school classmate to set up an underground sex therapy clinic at school. Gathering the music from season 1 and season 2, it features soundtrack exclusives alongside new recordings of some of Furman's best loved songs.

UPCOMING RELEASES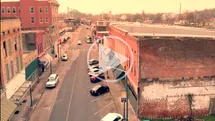 American Aquarium - Lamentations - New West Records
Lamentations is a 10-song rumination on the current state of the world around me. I was raised in the faith and the book of Lamentations was always one that caught my attention. A broken man crying out to the heavens, asking why God sat back and let his country fall apart. Questioning the sheer existence of a higher power in the lowest of times. How could an all loving God sit back and let an entire nation's cry for help go unanswered? I saw many parallels in that story and the current climate of this country in 2020. There are a large group of people who were promised something in 2016. They are still waiting for those promises to be fulfilled. This is a record about the things that break people. Religion, politics, addiction, love, money, family, history. I believe it is an empathetic look at the other side. A group of stories about losing everything and still finding the will to stand back up and fight for the things that matter the most. - BJ Barham, American Aquarium
_________________________________________________________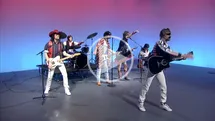 Hot Country Knights - The K Is Silent - Capitol Nashville
With a sound that recalls Country music's acid washed golden era, the '90s influenced band Hot Country Knights has finally revealed more details about their debut album The K Is Silent, from Capitol Nashville, available May 1st. Produced by Dierks Bentley, the multi-Platinum entertainer also serves as a co-writer on over half of the 10 brawny tracks, serving up one of the most musically satisfying debut albums since 1999. Standout track "You Make It Hard" best represents their High-T philosophy.

_________________________________________________________

For more information on these and other releases out this week, check out our New Releases charts by week section.